What does your perfect birthday party look like? Take a moment and picture it (you deserve a quick break after all!) What's the atmosphere? Whether it's refined or raucous, is the room buzzing with energy? Who's there, and how are they feeling? Happy, smiling and laughing hopefully!
What's everyone saying about the party? Hopefully something along the lines of "this is the best party ever!"
Sounds great, right? Here's the good news: you can absolutely have that party. In fact, we guarantee we can deliver it for you.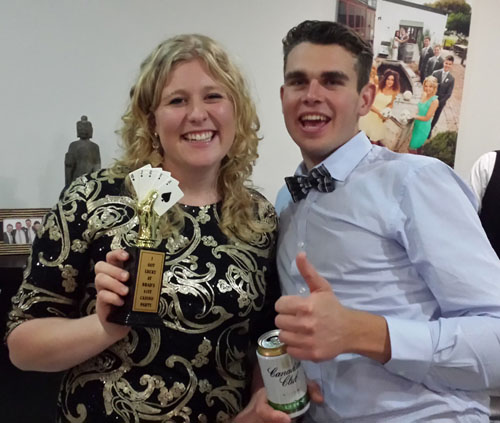 The formula for amazing birthday parties is actually pretty straightforward: you just need entertainment that's a heap of fun and will appeal to absolutely everyone. Something that will get every last one of your guests up, engaged and abuzz with excitement.
"That's easier said than done", you're probably thinking. And you're right. Bands or DJs are great, for example, but not everyone likes dancing (or even the same kinds of music). Small talk will only take a party so far. Food and drinks are essential, but they don't make the party on their own. You can only watch a photo slideshow so many times. What's the solution? Why are people so hard to entertain? Didn't we say this would be easy?!?
Birthday Party Entertainment that appeals to everyone, guaranteed great times!
After years of work, and having run literally thousands of birthday parties, we're happy to say there is an easy solution: we call it the fun casino party.
The great thing about fun casino birthday parties is that they're amazing fun for everyone. Young and old, male and female, it doesn't even matter if you've got guests who've never touched a deck of cards in their life.
Classic casino games like blackjack ad roulette have a timeless broad appeal. We provide the tables, which deliver an instant "wow factor" and transport your guests to the world of the high rollers. We provide the expert staff, who are fun, friendly and can show anyone how to play the games in the space of just a few minutes.
Of course our games aren't played for real money – let's face it, the risk of losing is the worst part of going to a real casino. So take that away and you've got your whole crowd laughing and cheering, getting involved in the friendly competition, trying to one-up each other and just starting over again if they "lose".
"Blackjack Knights ran a 50th birthday party for my husband. It was a fantastic night, the croupiers did an amazing job and made it a night to remember!"


Tara, 50th birthday party, Nov 2016
The ultimate in flexible entertainment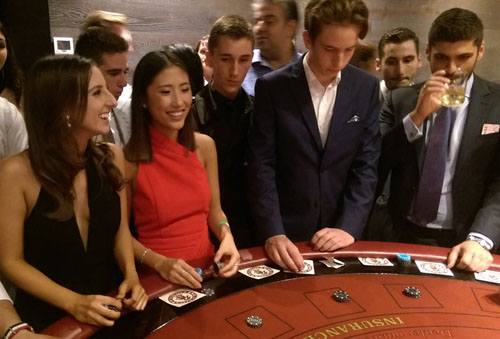 So all you need to do is get your guests together at the same time and place, and we'll take care of showing you (and them) the time of their lives.
We can give you the ultimate flexibility on time, place and even the number of guests you're inviting by the way: whether it's for an intimate group at home or a thousand of your closest friends at a big venue, we've done it all and we'll find the perfect solution for you.
Your party doesn't even need to be in the city: we love a road trip, and we've regularly travelled for outer suburban and regional events.
So don't wait, get in touch today and we'll start working on your best party ever – guaranteed!
Summary
Service Type
Provider Name
Blackjack nights
,
Melbourne
,
victoria
-
3000
,
Telephone No.1300 224 780
Area
Description
Blackjack nights offers casino themed birthday party entertainment in Brisbane,Melbourne,Perth,Adelaide and Gold Coast. Classic casino games like blackjack ad roulette have a timeless broad appeal.