Organising perfect corporate events is hard, right? There's a heap of pressure on the organisers to deliver, on a whole range of levels: everything from the company's desired outcomes to the quality of the food and drinks. Is it an end-of-year party where the goal is just for everyone to have a good time? Is it a team building activity? A product launch? Or is it a networking event that needs a great ice breaker?
And as if there weren't enough challenges, there's the question of who's actually coming along and what they'll enjoy. Entertainment for corporate events such as an office Christmas party is a whole other problem again in that regard!
But we're not here to add to your stress levels – we're actually here to tell you there's an option that'll make your life easy as an organiser, where everyone is guaranteed to have an amazing time and you'll be getting rave reviews and congratulatory messages long after everyone goes home.
"This has been the best Xmas party I have organised (and I have organised a few). Whilst I'd love to take claim for how good it was it was it was all Blackjack Nights."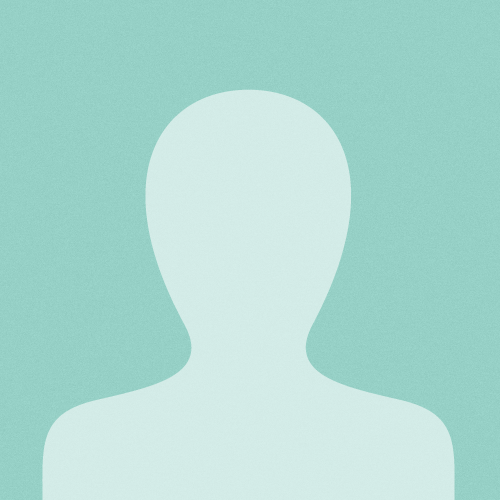 Sonya O'Donohue, corporate event
Memorable corporate events, made easy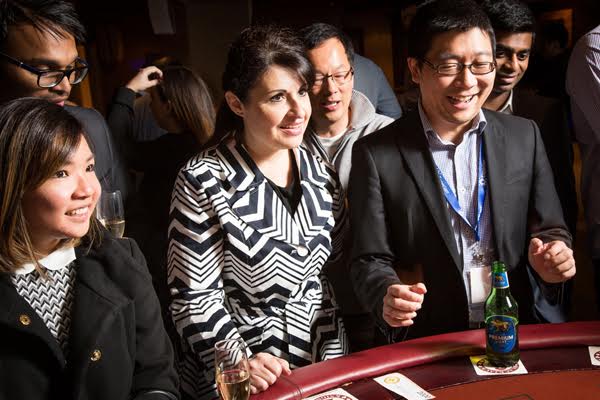 One of the biggest challenges for organising successful and memorable corporate events is the diversity of the audience. Think about it for a second: it can be hard enough settling on an activity that everyone will like among a group of friends – even there there's likely to be a wide range of tastes in things like food, music and movies.
Corporate events ramp up the difficult by giving you a crowd that, in many cases, only has their work in common. When you think about it:
Speeches and presentations are a great focal point but they can't be the whole event.
Small talk is all well and good, especially at a networking event, but you still need something that will get people mixing.
Food and drink don't make the event on their own.
Your guests probably aren't all going to want to dance to a band or DJ.
Corporate boxes at the football are impressive, but even sports aren't universally appealing.
How do you get your diverse group of people engaged and having a great time? Time for some good news: there is an easy answer.
Christmas parties, networking, team building and more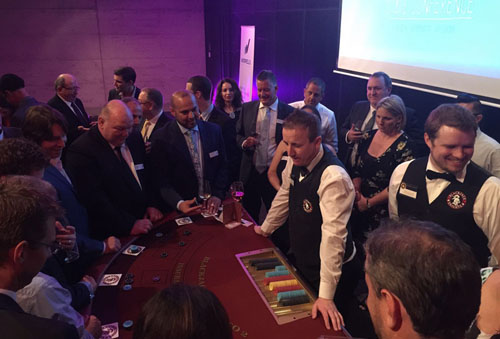 The fun casino party is our solution for amazing corporate events – one that's been proven over the course of literally thousands of events.
We take classic casino games such as blackjack and roulette, and provide real ex-casino tables that will wow even the most discerning of your guests. Our black-tie staff are experts in transporting your guests to the world of the high rollers, and ensuring everyone gets involved and has a great time.
Real money is taken out of the equation – the games are played for "fun money", which we'll customise with your company logo or even a photo of the boss. It's all about friendly competition, where everyone gets to laugh, cheer and try to outdo each other on the tables.
Best of all, a fun casino is the perfect entertainment solution for corporate events because it really does work for everyone. Young, old, male, female, casino regulars or first time players, they'll be playing games that have a timeless and broad appeal. Our staff are experts in getting everyone involved and even first-time players will be shown the games in just a few moments.
Flexibility to suit all kinds of corporate events
The great thing about a fun casino for corporate events is that it'll work for almost any group or purpose you need.
We're completely flexible on location and group size: anything from a small team event to a company-wide event with hundreds of people, there's a package we can customise for you to suit. We bring everything to you, whether you're in the city or a regional location, an external venue or your own premises – we can even help you find the perfect venue if you need us to.
Most importantly, a fun casino is a great fit for all styles of corporate events:
If it's the office Christmas party and having fun is the main focus, then that's built in with a fun casino!
At networking events, our tables actually provide a perfect ice breaker to get people talking, and ensure people mix in different groups.
Team building can easily be incorporated for a group challenge or outcome.
A fun casino can provide a real wow-factor to make a product launch or conference dinner one everyone will remember for a long time to come.
Contact us today and whatever the event you have to organise, we guarantee we've got a solution that'll get you five-star reviews! Start your planning using the form below, or click here to find out more about what makes a Blackjack Nights fun casino the perfect fit for your next event.
Summary
Service Type
Provider Name
Blackjack Nights
,
Melbourne
,
VIC
-
3000
,
Telephone No.1300 224 780
Area
Description
Host amazing and memorable corporate events without the stress with blackjack nights in Melbourne, Brisbane, Perth & Gold Coast with Blackjack nights.