Few characters and movie franchises have managed to capture our imaginations in the way that James Bond has. So it's little wonder that when it comes time to throw a fantastic party, many people quickly think of Agent 007 and are keen to have a 007 Bond themed event.
Casino Royale theme party – your move, Mr Bond…
A Casino Royale theme party is typically a high-class affair – it calls for suits and black tie for the gentlemen, gowns and heels for the ladies. If that's the mood you're picturing for your party, the Bond theme is a perfect fit.
That doesn't mean there isn't still scope for your guests to indulge in a little creativity though! After all, Bond himself has changed a bit himself over the years.
There's Sean Connery's timeless, elegant style. Then there's the fabulous 70s fashions of the Roger Moore era, and the modern Daniel Craig era. Or your guests could take their cues from some of the many Bond villains that are also instantly recognisable. We've seen some guests take inspiration from the Austin Powers spoof. Memorably, we've even seen someone turn up with a "working"* jetpack!
These are just a few examples as there are a whole range of ways you and your guests can dress the part. It can be formal and classy and still be a whole lot of fun.
Getting your guests involved in the theme doesn't just end with what they're wearing either. There are a whole range of decoration options, including freestanding life-size silhouettes that your guests can take photos with. Or you can opt for a large backdrop for everyone to strike their best Bond poses in front of!
"Blackjack Nights were highly professional and did a great job of managing our corporate casino offsite event. Everyone had a great time and highly enjoyed the games without worrying about their wallets! Thank you guys – I would not hesitate working with you again."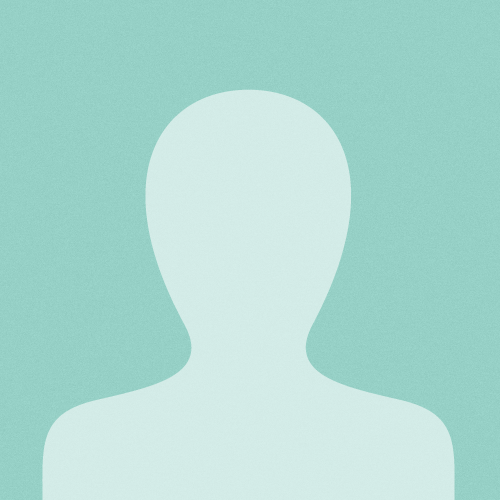 Catherine, Casino Royale themed event, May 2016
High roller tables and decorations to match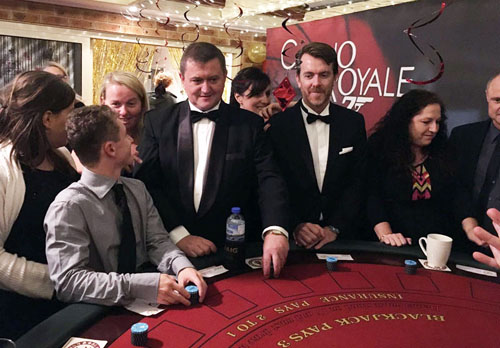 Along with the cars, gadgets and martinis, casinos feature regularly in Bond films. Aficionados will know 007's original game of choice was actually baccarat. But he's shown to be an expert poker player too in Daniel Craig's first outing as the character in Casino Royale.
If your guests are going to get dressed up for your Casino Royale theme party, then they should have the best high-roller tables to play on! That's where we come in. Blackjack Nights will provide you with casino tables fit for Bond himself to play on! Of course our black-tie croupiers will look the part and run the tables for you too. Games you can choose include blackjack, roulette and poker. Though unfortunately we don't have the crazy 80s video game from Never Say Never Again.

What we can also provide though is a range of decorations and accessories to give your Casino Royale theme Party just the right look. Give your guests the chance to show off their outfits as they walk down the red carpet entrance. Add a Casino Royale sign at the entrance to the room, or go with our Casino Royale theme Party backdrop to make a bold statement inside the party space.
Top it off with Casino Royale theme Party with customised Bond fun money, and even Bond-themed invitations.
Contact us today for quote for your party. We guarantee you and your guests will feel like you've really joined Her Majesty's Secret Service for the night!